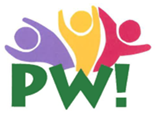 Mission: Prevention Works! is a community coalition that promotes positive childhoods in Clallam County
‍PW! Update April 20, 2021
Announcements
April is a Busy Month!!!!
Child Abuse Prevention Month
‍There are 8 Things Every Child Needs to Thrive:
Security

Stability

Consistency

Emotional Support

Love

Education

Positive Role Models

Structure
 Sexual Abuse Awareness Month
Mariposa House is kicking off Sexual Assault Awareness month with a 
Start By Believing 
pledge. Consider taking a moment to print out and fill out the pledge, take a picture and send it in via email or Facebook Messenger for their social media pages.
April is National 9-1-1 Education Month
Did you know that teaching children how to call and use 911 should start at age 4? For National 9-1-1- Education Month, consider these resources help children be more emergency and disaster ready.  
‍Calendar / Events
Tue, Apr 20, 2021, 5:00 AM –Wed, Apr 21, 2021, 1:00 PM PDT
Register now! Best-Selling Author, Best Trauma-informed Practices -- including Handle with Care, Safe Baby Courts-- Highlight Packed Third Annual "Creaing a Resilient Community" Conference!
"The agenda for the third annual "Creating a Resilient Community Conference (Virtual Event)" reads like an all-star cast of trauma-informed experts coming together to share the best of what they know, and offers myriad opportunities for communities at all stages of becoming trauma-informed to learn about best practices, in many instances, by people who created landmark trauma-informed programs," said Rachel C. Allen, PJI Director.
The two-day conference, which starts April 20th, features Best-selling author Donna Jackson Nakazawa, Safe Baby Courts expert Dr. Mimi Graham Director, Florida State University Center for Prevention and Early Intervention Policy, and the creator of the widely used Handle with Care law, Andrea Darr, Director, West Virginia Center for Children's Justice, among the many other subject matter experts presenting on best trauma-informed practices.
To register for the conference, please click here.
April 20-24, 2021 Pandemic Parenting - An Event to Help Parents Upstream!
FREE VIRTUAL parenting event with your community! It is a neurodevelopmentally & trauma-informed parenting event to help reduce child abuse during this stressful time. The event is this week.
This event aims to support the nervous system of parents to help them feel less reactive while also teaching them science-based tools to parent non-violently without expressing shame toward their children or themselves.
PLEASE SHARE!
Parenting is hard, especially when we don't have the supports and information we need to better understand our growing children.


And nothing has made this more apparent than trying to parent during a pandemic!
May 4, 2021 10am via Zoom Wraparound Services and Trauma Informed Care with Peninsula Behavior Health's WIse Program

Save the Date! Provider Appreciation Day is May 7
Child care providers were "essential" long before the pandemic, and the past year has highlighted the lengths to which they are willing to go to keep their doors open to serve the children of other essential workers. Join CCAoA in celebrating and thanking child care providers across the nation. Sign up to access free resources and receive updates about events happening on May 7!  

Sign up now Port Angeles Dream Playground Community Build begins June 22nd
Volunteer shifts have been posted and are ready for community members to step in and step up to BUILD the Dream Playground!
Sign-up for as many days and shifts as you want between June 22 - 27! Choose from:
Morning 8am - 12pm
Afternoon 12:30pm - 4:30pm, and
Evening 5pm- 8:30pm
Grab your calendar and let's get to work! https://www.signupgenius.com/go/904084da4ac23a5f85-dream1
‍
Parenting
Normalizing Men as Caregivers Helps Families and Society
Busting the stereotype of men as breadwinners and women as caregivers benefits families and our economy. New research reveals conditions and supports needed for men to fulfill their caregiver roles.
When we imagine a caregiver, we often picture a woman: a mother caring for young children, spouse, and the daily household chores, a daughter nursing a father with disabilities, or a female child care provider. Historically, women have been expected to serve as primary providers of "caretaking" work, whether it's parenting or caring for an aging family member or paid work in positions typically associated with women such as child-care providers, nurses, or health aide. Alternatively, men are often expected to be the primary breadwinners and play less of a role in the emotional or physical caretaking of a family. And men in caregiving professions that are most often fulfilled by women (e.g., nursing, child care) are often seen as the exception. While the role of women as caregivers may have been true for much of history, gender roles and intergenerational dynamics are shifting and as Ai-jen Poo, director of Caring Across Generations, notes 'continuing to associate caregiving with one gender does more harm than good.' 
Here is the reality: before and during the COVID-19 pandemic, men have been significant providers of care work, both within their families and in their careers. In fact, men actively contribute to the care economy. This is good for them—but, just as importantly, it benefits women and society broadly.
A series of reports produced by the New America Foundation and funded by the Robert Wood Johnson Foundation examine caregiving experiences of nearly 3,000 men as fathers, as caregivers to relatives, and in their professional careers. The goal is to understand men's attitudes, beliefs, behaviors, desires, and motivations around caregiving. The most recent reports are:
·  A Portrait of Caring Black Men
·  Professional Caregiving Men find Meaning and Pride in their Work, But Face Stigma
Key findings reveal the importance of creating necessary conditions and supports that allow men to fulfill their roles as caregivers for their families. The findings also demonstrate the need for debunking societal stereotypes within caregiving professions—typically occupied by women—and significant policy and systems change such as expanding paid leave and eliminating traditional cultural norms related to men's role in society.
Read more here.... Caregiving Encourages Men to Bond With Children, Family
Infants and Toddlers
State of Babies Yearbook: 2021
Learn about the data. Hear from experts. Join the conversation. Take action to support.
April 22, 2021 | 11:00 am PT
Join experts and advocates on April 22, 2021 at 2pm ET for our State of Babies Yearbook 2021 Baby Summit. We're looking forward to a robust, solution-oriented conversation around our findings, telling stories behind the data, and laying out the strong, permanent, national policies that will ensure families and babies can thrive.
About the State of Babies Yearbook: 2021
Now in its third year, the 2021 edition of the Yearbook explores substantial disparities and inequities in babies' experiences when examined by race/ethnicity, income, and geographic setting. The 2021 Yearbook is augmented by RAPID-EC data collected during the pandemic to show how the crisis affected families with infants and toddlers. Policymakers and advocates will be able to use this data to identify and advance policies that produce the near-term support and long-term stability that babies and families need.
‍Preschool
Happy Earth Month! Protecting Our Planet Starts With Us
On April 22, people around the world celebrate Earth Day by planting trees, picking up litter, or heading outdoors to visit and celebrate natural spaces in our communities. But protecting our planet shouldn't e something we do just one day a year. Raising environmentally-responsible kids is a way to be a good neighbor! This week, consider getting involved with environmental efforts on the community level.
Upcycle Old Bottles To Make A Composter
Composting is a great way to reduce your household waste. As your compost breaks down, you can add more kitchen scraps or plant litter, as well as some more soil from outside to mix in.
‍Schoolage
Create A No-Sew Reusable Cloth Bag
Bringing reusable bags when we go shopping makes less plastic and paper trash that can be harmful to nature. Make this reusable cloth bag to bring on your next shopping trip and use it to collect treasures on your next nature adventure!
‍News / Research
English-Spanish Glossary
To support you in providing equitable and inclusive services to Spanish-speaking families and providers, we developed an English-Spanish Glossary of Child Care Terms. Use this resource to promote greater consistency, efficiency and cultural relevance across your Spanish-language offerings. The glossary includes not only child care words and phrases, but also terms relevant to the COVID-19 pandemic, virtual learning, racial equity and justice and more.   
6 Ways Child Care Providers Support Families Returning to Child Care  
Many parents are eagerly awaiting their child's return to child care, while others may feel uneasy about sending their child back to child care. In our recent blog post, 6 Ways Child Care Providers Support Families Returning to Child Care, we provide a few considerations for child care providers and others who support the day-to-day needs of children. Find out more here.
Thank you Clallam Resilience at United Way of Clallam County for recording and sharing this from their April 6 Community Meeting 

This short animated video, narrated by Brene Brown, explains the difference between sympathy, (which drives disconnection) and empathy, (which invites connection). This video was shared by Anna King at our most recent Community Meeting  
For the entire presentation: April 6, 2021
Teaching About ACES at Peninsula College, with Allen Lapin and Anna King
You're Vaccinated. Your Kids Are Not. What Now?
We asked public health experts to help answer some of your most pressing questions.
By Melinda Wenner Moyer
Published April 13, 2021Updated April 16, 2021
As more parents get vaccinated ahead of their children, some families are finding themselves with questions that seem to have no clear answers: Is it finally OK to have indoor play dates? Can we take summer vacations, or fly on airplanes? What if my kids are high risk?
If this new and perplexing reality has added to your stress, you're not alone. "It has really produced a ton of new anxiety, this process of reopening, re-engaging with social interactions after a year trying to avoid them," said Malia Jones, a community health scientist at the University of Wisconsin-Madison. The vaccines seem to have provided a promising path out of the pandemic, she said, "but also, oh my God, we have to renegotiate every single one of these situations."
The good news is that there are ways to think through some of the most common questions families may have based on federal guidance and what we know about Covid-19 risks, experts said. But keep in mind that what's right for one family may not be right for yours. "When you're assessing risk, it's not a 'yes' or 'no.' It's a framework," said Dr. Lucy McBride, an internal medicine physician based in Washington, D.C.
First, when can I expect my kid to get vaccinated?
Nobody knows for sure when vaccines will be readily available for all children. The Pfizer-BioNTech vaccine has been approved for use in kids 16 and older, but no coronavirus vaccines have been approved yet for those who are younger. Late last month, however, Pfizer-BioNTech announced promising results from a clinical trial involving adolescents, finding that the vaccine was highly effective in kids between 12 and 15.
It's tricky to predict how long the rest of the clinical trials and approval processes will take, but Dr. James Conway, a pediatric infectious disease specialist at the University of Wisconsin School of Medicine and Public Health who oversees vaccination programs there, said that it's likely that vaccines will be available for 12- to 15-year-olds this summer, for 5- to 11-year-olds in late 2021, and for babies over 6 months old, toddlers and preschoolers in early 2022.
Can we socialize with friends and family who are vaccinated?
If you are a parent who is fully vaccinated (meaning it's been at least two weeks since you received the second dose of a two-dose vaccine, or two weeks since you received a single-dose vaccine), guidelines from the Centers for Disease Control and Prevention say that it is safe for you to spend time indoors, unmasked, with a small group of other fully vaccinated people. The C.D.C. hasn't defined what a small gathering is, though public health officials have typically capped private indoor gatherings at 10 people during the pandemic.
If your kids are around and they want to visit, indoors and unmasked, with vaccinated friends or relatives like grandparents, it's safe for them to do so as long as anyone who is unvaccinated is from a single household and not at high risk for complications.
Can we socialize with others who aren't vaccinated?
If your kids aren't vaccinated, they shouldn't be mingling indoors and maskless with unvaccinated people from outside their household, since there's a risk that they could transmit Covid-19 to each other and to others, Dr. McBride said. An exception to this rule would be if families have formed a pod together in which they socialize with each other and no one else.
However, "we're seeing so many mental health impacts from Covid-19 on our kids — like anxiety and depression and isolation and loneliness," said Dr. Nia Heard-Garris, a pediatrician at Northwestern Medicine. So it's important for families to find ways to safely balance the two.
"You can definitely have a play date with other families," Dr. Jones said. "You just need to keep taking the same precautions." Hold gatherings outside when you can, encourage physical distancing and, ideally, wear masks. "We're not at a point yet where we can have indoor play dates with no masks on among unvaccinated kids," she said.